Summer Camps in Connecticut offer children unique opportunities to learn new skills, make new friends, and have fun!
From traditional day and sleepaway camps to Christian camps, there is something to suit every child's interests and needs.
Whether your child is looking for an adventure-filled summer, or a chance to grow in their faith, Connecticut has something for everyone.
With experienced staff and quality activities, families can trust that their children will have a safe and enjoyable summer experience.
Best Campgrounds in Connecticut
If you're looking for the best campground experiences in Connecticut, you've come to the right place!
From outdoor and nature exploration programs to creative and arts-focused activities, there is something for everyone.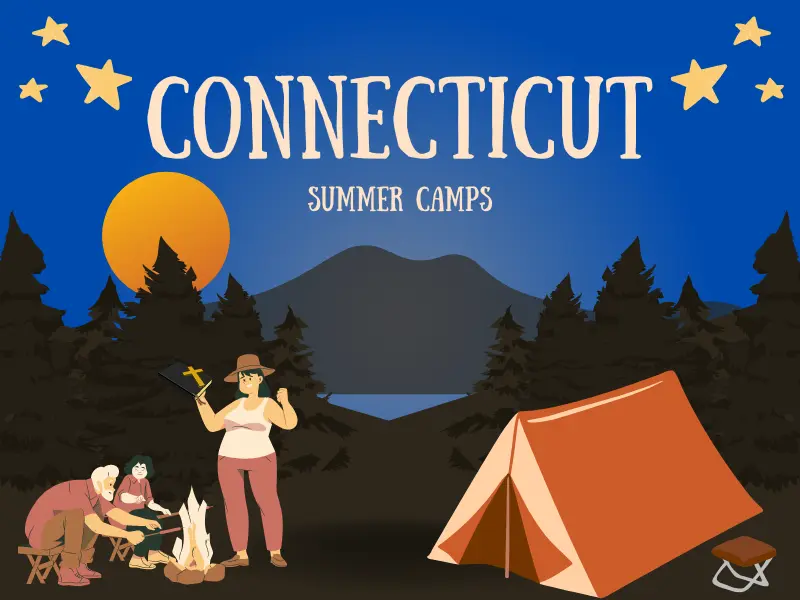 Whether your child is interested in tech-focused activities or overnight options, there are plenty of summer programs in Connecticut to choose from.
For preschoolers, prepare them for school with engaging activities that develop social and cognitive skills.
With campgrounds located all over Connecticut – including Mystic KOA Holiday in the east, Branch Brook Campground in the west, and Kettletown State Park in the south – there are many RV rental options as well as amazing state parks like Macedonia Brook State Park with stunning mountain views.
West Thompson Lake Campground↗
449 Reardon Rd, North Grosvenor Dale, CT 06255
Cozy Hill Campground ct↗
1311 Bantam Rd, Bantam, CT 06750
Wilderness Lake Campground & Resort ↗
150 Village Hill Rd, Willington, CT 06279
Christian Heritage Summer Camp↗
575 White Plains Rd, Trumbull, CT 06611
Witch Meadow Lake Campground↗
139 Witch Meadow Rd, Salem, CT 06420
Harbor Lights Camp Fairfield ct↗
2475 Easton Turnpike, Fairfield, CT 06825
Overview of Campgrounds in Connecticut
Connecticut offers a variety of campgrounds, from RV resorts to boondocking opportunities.
Whether you're searching for a Christian retreat in Connecticut or simply want to explore the stunning beauty of the region, there's something here for everyone.
Many sites offer activities such as hiking, swimming, fishing, and horseback riding, and some even provide programs tailored to those of the Christian faith.
If you're looking for an affordable option, you can find free RV overnight sites and dry camping near Uncasville at Mohegan Sun Casino.
However, if you'd like to relax by the beach, visit Hammonasset Beach State Park where you can book one of their campsites complete with electric hookups.
Types of Connecticut Camps
Are you looking for Christian-based activities in Connecticut?
There are many different types of Connecticut camp options available, such as sleepaway camps, campgrounds with cabins, and traditional outdoor programs.
All of these opportunities provide an enjoyable and enriching experience that introduces children to the teachings of the Christian faith while having a great time outdoors.
Christian Summer Camps in Connecticut
Christian summer camps in Connecticut provide a wide range of programs and activities for all ages.
Many of these locations offer outdoor recreation such as hiking, swimming, and team sports.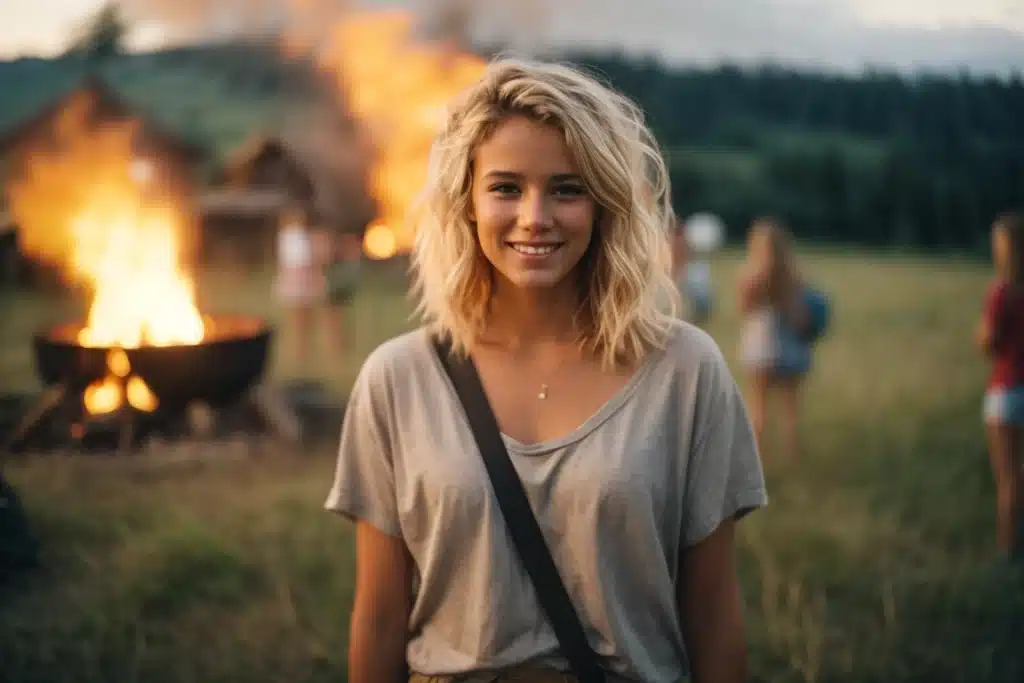 The staff are knowledgeable and experienced in Christian camping, providing respect for each individual's faith journey.
These retreats in Connecticut offer the chance to make meaningful connections with other believers while having fun and creating memories that will last a lifetime.
With so many activities available, it's easy to find something that everyone can enjoy! But, if you want to explore different bible camps in other states in the US, here are some of my favorites:
Connecticut Sleepaway Camps
Looking for a great sleepaway experience in Connecticut? You'll find plenty of options in the Constitution State.
From traditional summer getaways to specialized Christian retreats, there is something for everyone.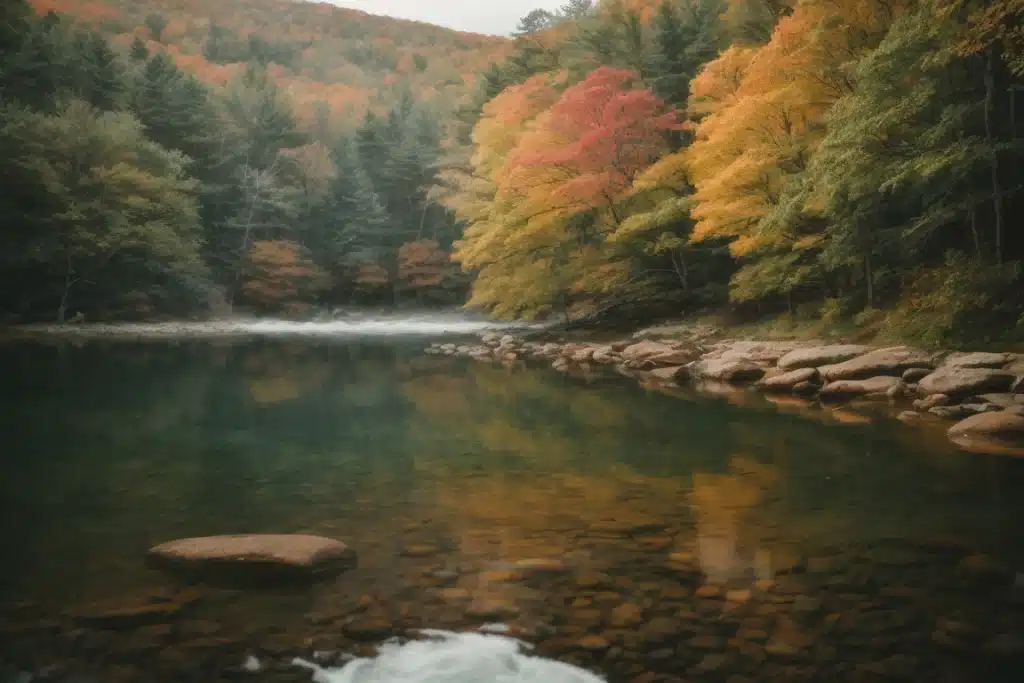 Outdoor activities, sports, creative pursuits, and faith-based programs are all available.
Whether you're seeking an affordable option or a luxurious escape, Connecticut has it all. Many of these retreats are located in northern Connecticut, giving you easy access to nearby attractions such as Mystic Seaport or Gillette Castle State Park.
Connecticut Campgrounds with Cabins
For a unique and memorable camping experience, check out the campgrounds in Connecticut that offer cabins for rent.
Spend some time exploring the beauty of the state while staying in cozy and comfortable cabins.
Whether you're looking for a Christian retreat or just want to get away from it all, there are plenty of options to choose from.
For those wanting a more rustic experience, Branch Brook Campground provides private sites with cable TV and WiFi access.
And Kettletown State Park is perfect for those looking for a Christian retreat without having to leave Connecticut!