There's so much to explore when it comes to Christian Camps in California. With its stunning landscapes and various activities, everyone can find something to enjoy.
From majestic mountains to tranquil beaches, there are numerous chances to take in the beauty of God's creation while strengthening your faith with other believers.
Best Christian Summer Camps in California
California has some of the best Christian summer camp programs in the nation, with opportunities for both the north and south of the state.
For those in the southern or northern California area, camping offers a unique chance to explore all the beauty and wonders of nature.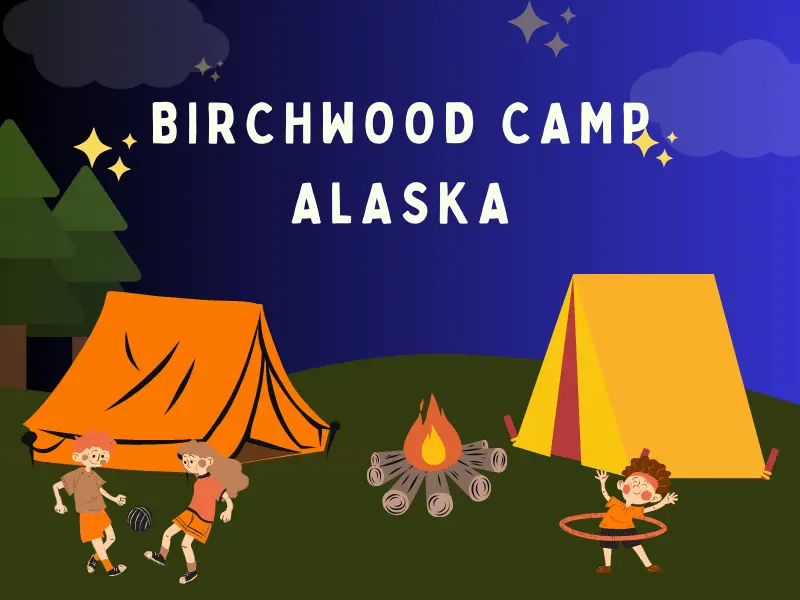 From the majestic Redwood forests in the north to the stunning beaches of the south, the Golden State provides a plethora of amazing outdoor activities and destinations to choose from.
To help you find the perfect camping retreat, here's a list of some of the best campsites in this state:
Hume Lake Christian Camp↗
64144 Hume Lake Rd, Hume, CA 93628
Los Angeles Crest Christian Camp↗
20075 Angeles Crest Hwy, Palmdale, CA 93550
Rock-N-Water↗
6580 CA-49, Lotus, CA 95651
Big Bear Lake Christian Conference Center↗
575 Prairie Ln, Big Bear Lake, CA 92315
Calvin Crest Conferences↗
45800 Calvin Crest Rd, Oakhurst, CA 93644
Verdugo Pines Bible Camp↗
22400 Big Pines Hwy, Valyermo, CA 93563
Camp Alta↗
794 Alta Power House Rd, Alta, CA 95701
Jenness Park Camp ↗
29005 CA-108, Cold Springs, CA 95335
Thousand Pines↗
359 Thousand Pines Rd, Crestline, CA 92325
Mt. Hope Bible Camp↗
9721 Mt. Hope Road
Forbestown, CA, 95941
Hartstone Camp ↗
17856 Van Arsdale Rd, Potter Valley, CA 95469
The Salvation Army's Pine Summit↗
700 Wren Dr, Big Bear Lake, CA 92315
Overview of Christian Camps in California
Are you looking for an inspiring summer getaway that will help nourish your faith, encourage personal growth, and provide plenty of fun and recreation?
From snow-capped mountains to picturesque coastlines, breath taking desert caverns to preserved Gold Rush-era towns, Christian camps in California have something for everyone.
With hundreds of Christian missions spread across its terrain, this is the ideal destination for adults and youths alike who are seeking a unique experience to deepen their spirituality.
Faith strengthening
Visiting some of California's historical Christian sites can be a great way to boost one's faith.
From Salvation Mountain, a 50-foot-high adobe art piece created by artist Leonard Knight as an homage to God, to San Diego de Alcala Mission – the birthplace of Christianity on the West Coast and Wayfarers Chapel designed by Frank Lloyd Wright – these places offer something for everyone.
With its pleasant climate and varied landscape, Christian summer camps in California are the perfect destination for spiritual summer activities.
Exploring nearby mountain ranges or deserts, taking in the pristine coastline, or admiring Gold Rush-era towns allows visitors to connect with nature and deepen their spiritual experience.
Whether you're searching for excitement or seeking tranquility, there's something in California that will fuel your soul.
Growing Personally
Christian retreats offer extraordinary opportunities to develop, whether it be through outdoor activities such as skiing, hiking, or surfing, or through introspection at significant places like Salvation Mountain and Wayfarers Chapel.
These activities will give you an opportunity to break out of your comfort zone, try something new, and grow spiritually.
You can also take advantage of other excursions such as visiting Gold Rush-era towns or missions across the desert landscape.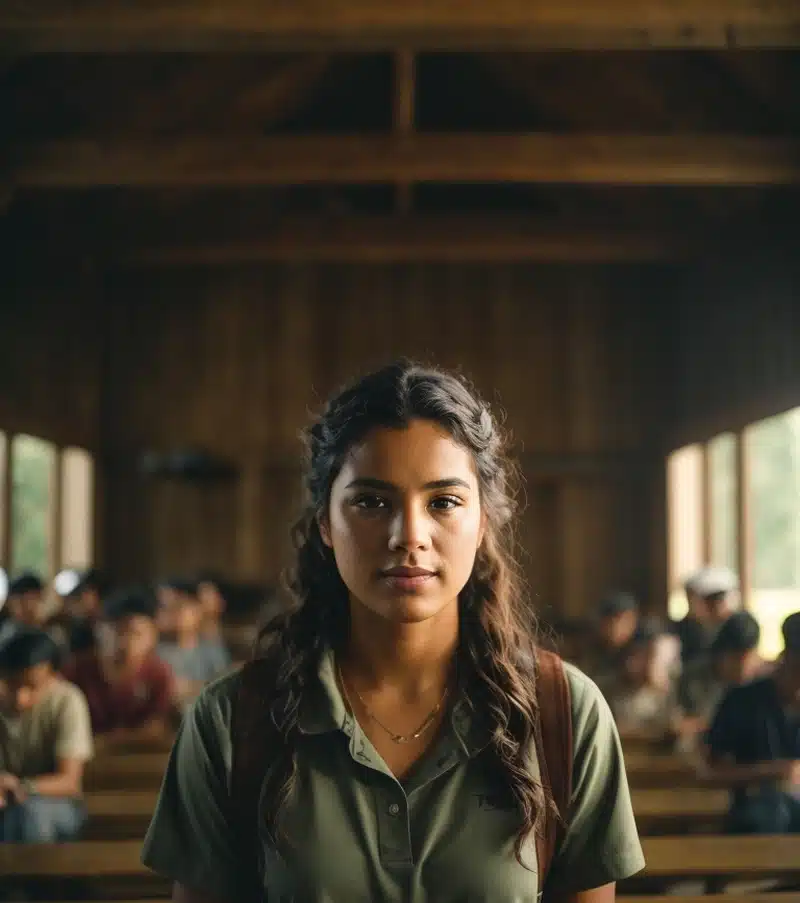 The time spent in these settings will provide a chance for self-growth which cannot be found anywhere else.
Whether you're looking to gain spiritual insight or just experience some adventure, Christian retreats are sure to help you accomplish your objective of cultivating yourself.
Fun and Recreation
Experience the incredible beauty of nature and the thrilling outdoors when you take a trip to this remarkable state!
Christian camps in Southern California provide extraordinary experiences for groups looking to deepen their spiritual growth.
Enjoy skiing on snow-covered mountains, trekking through deserts and caves, or cruising along miles of untouched coastline.
Visit captivating historical sites such as Salvation Mountain, San Diego de Alcala Mission, or Wayfarers Chapel – all incredible works from God.
With so much to explore in California, your group will never run out of exciting things to do!
Types of Church Camps in California
There are various types of church retreats available. Some options include summer retreats, day retreats, overnight retreats, and outdoor adventure retreats.
Each of these offers something unique to the participant and can provide an unforgettable Christian experience in California.
Summer Camps
Christian programs offer a perfect place to get away from it all and make memories with friends or family.
Locations are near stunning beaches, majestic mountains, lush forests, and rugged deserts. Enjoy invigorating hikes to breathtaking views or take a dip in a crystal clear pool.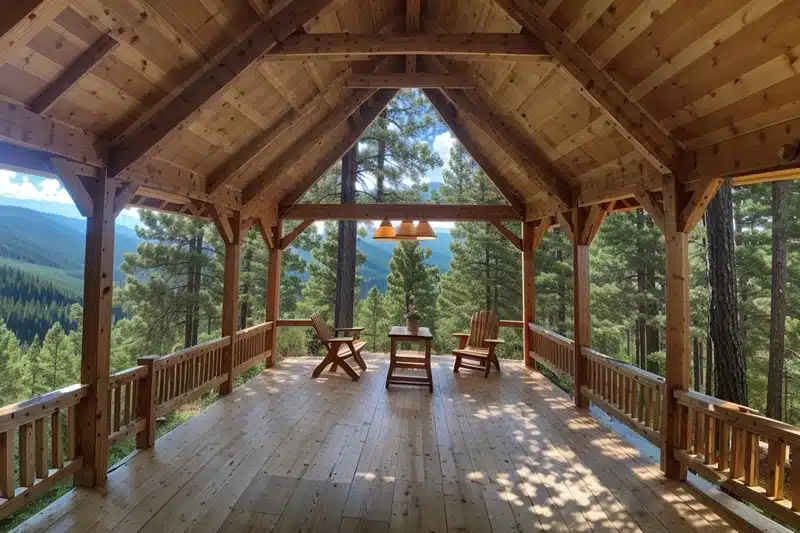 For those who love adventure, there are plenty of exciting activities like whitewater rafting, zip-lining, rock climbing, and more.
Take part in educational programs such as arts & crafts workshops that will help you build your own creations or learn how to take better care of the environment.
With so many options available for Christian camps in northern California, you're sure to find an unforgettable experience!
Day Camps
From the beaches of Southern California to the snow-capped mountains of Northern California, there is something for everyone.
Kids and adults alike will have the opportunity to explore nature, participate in sports or art activities, learn about history and culture, or just relax by the pool.
They also offer Christian programs that focus on faith-based education and worship in a safe and secure environment.
Whether you're looking for an adrenaline rush or just want to take in the scenery, there's a perfect day trip for you.
Overnight Camps
If you're interested in a Christian camping experience that offers more than just a day trip, an overnight camp is the perfect option.
Here you'll have the opportunity to explore new places, make lasting friendships, and deepen your faith in God.
Accommodations for sleeping, eating, and group worship are usually provided, while some camps may also offer other amenities such as swimming pools and horseback riding trails.
Outdoor Adventure Camps
For those seeking an exciting outdoor experience, California has plenty of activities to explore and enjoy.
From snow-covered mountains for skiing, to deserts and caverns for hiking, the Golden State has something special for everyone.
And with miles of pristine coastline for surfing and swimming, you can make sure your time in California is a truly memorable one.
Christian groups may explore unique attractions such as Salvation Mountain, created by artist Leonard Knight in homage to God, or San Diego de Alcala Mission, the first of hundreds of Christian missions across California.
Make your next retreat or excursion truly unique by heading outdoors in this beautiful state!
Tips for a Successful Trip to a Bible Camp
Planning a journey to a Christian camp in California can be thrilling and rewarding.
Be sure to do your research on the sites, activities, certain guidelines, and items that are essential for packing.
Make sure to bring everything you need to ensure a pleasant and fun stay. With good preparation and planning, you can have a wonderful experience at your Bible camp in California.
Locations
From the majestic Redwood Forests to the beautiful mountains and coastlines, there is something for everyone to enjoy in California.
Visit the Mission San Juan Capistrano, the oldest mission in California, to learn about the history of the area or explore the San Andreas Fault at the Chino Hills State Park.
Take a pilgrimage to the San Francisco de Asís Mission, the last of the 21 missions, to marvel at its architectural beauty.
Don't forget to explore the Historic Old Town of San Diego or the Mission San Luis Rey de Francia, the King of the Missions, to soak up the culture and history of the region.
Programs
Bible camps in California typically offer a wide range of activities and programs focused on faith-based learning and fun.
Common programs include daily Bible studies, chapel services, prayer groups, outdoor recreation, service projects, and arts and crafts.
Some Bible camps also offer specialized programs such as music and drama, spiritual retreats, and mission trips.
Specific Rules or Regulations
When organizing your spiritual retreat, it's essential to familiarize yourself with the laws and regulations of the region you're visiting.
Christian summer camps in California are subject to state regulations related to camping facilities.
Depending on the size of the retreat, certain permits may be necessary from local authorities.
Furthermore, most retreat centers must abide by health and safety regulations established by the California Department of Public Health.
Fire safety codes should also be adhered to as set out in local ordinances or state laws.
All meals served must adhere to food safety guidelines outlined by law.
Knowing and following these rules will guarantee that your Christian retreat is a safe and enjoyable experience for all who attend!
Packing Essentials
Packing requires consideration and planning. Bring items that will keep you comfortable and safe such as sunscreen, hats, and sunglasses.
Make sure to bring multiple layers of clothing to handle the variable climate from desert heat to mountain chill.
Sturdy shoes for hiking or sandals for the beach will come in handy.
Waterproof electronics are useful if you plan on engaging in outdoor activities like kayaking or rafting.
If your retreat includes sleeping outdoors, pack warm blankets and a pillow along with insect repellent.
Don't forget a Bible!
A flashlight or headlamp is also an essential item to bring when exploring after dark.
With some thoughtful preparation, you'll have everything you need for an unforgettable experience at Christian Camps in California!
Interested in other states in the US? What about these: