Solid Rock Bible Camp, located on the central Kenai Peninsula in Alaska, has been providing youth with spiritual, physical, social, and emotional experiences since 1958.
With programs designed to meet the needs of all campers, Solid Rock offers an unforgettable experience of faith, fun, and friendship.
Camp Information
Type: Overnight
Website: solidrockbiblecamp.com
Address: 36251 Solid Rock Rd, Soldotna, AK 99669
Phone: (907) 262 4741
Email: office@solidrockbiblecamp.com
---
Activities:
Facilities:
Nearby attractions: Kenai River, King Salmon RV Park, Kenai Beach, Soldotna Homestead Museum, Jumping Junction, Birch Ridge Golf Course
Overview of Solid Rock Bible Camp in Alaska
Located on the lush Kenai Peninsula in Alaska, this interdenominational Solid Rock Bible Camp has been a place of spiritual growth and connection with God for over 60 years.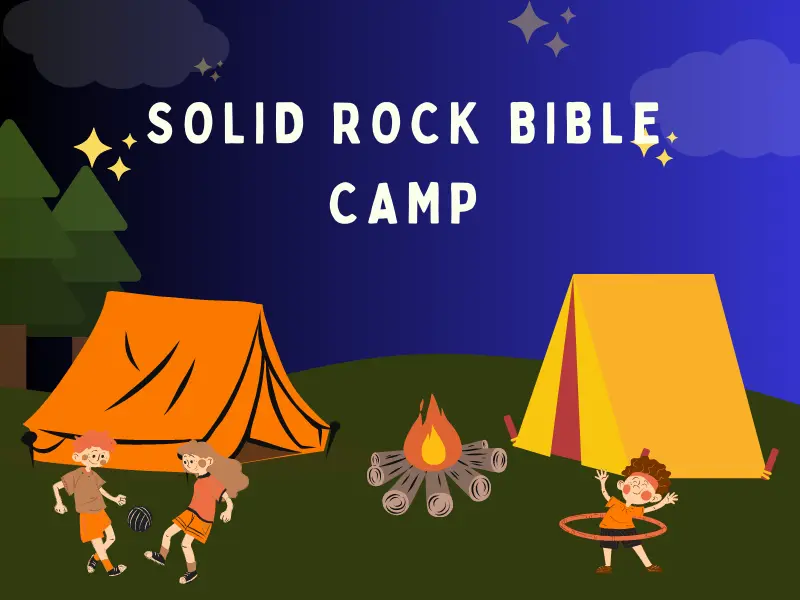 Campers and guests are encouraged to learn about God's love through the camp's activities and programs, and your faith has been strengthened.
You now know that God's love is timeless, and that it will stay with you even after you leave.
Through various activities and traditions, campers have the opportunity to challenge themselves, build relationships, and connect with positive role models.
Solid Rock Camp is also dedicated to nurturing the mental and physical well-being of each camper, so they can experience the transformational love of Jesus.
Types of Solid Rock Camps
Solid Rock offers a variety of camps. These include Lakeside Summer Camp, Wilderness Camp, Wagon Train Camp, and Sports Camps.
All of these camps provide an opportunity for an unforgettable outdoor experience and the chance to form a deeper relationship with God.
Lakeside Summer Camp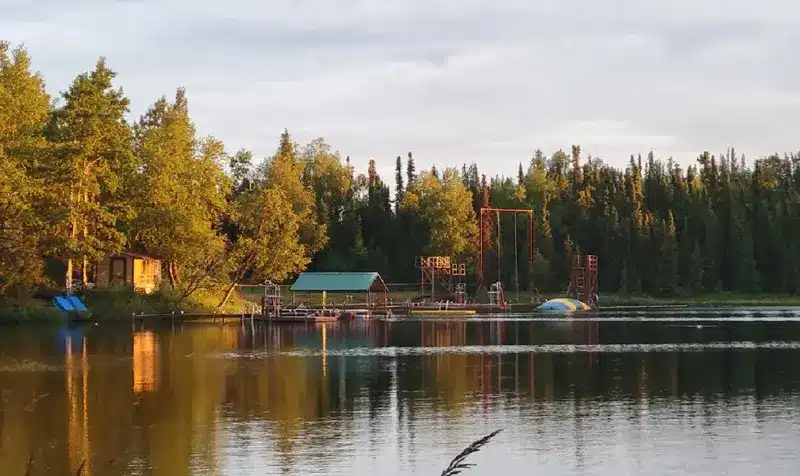 Lakeside Summer Camp offers a variety of exciting activities for campers of all ages. From boating to archery to rock climbing, there's something for everyone!
Similar to the Bible Camp Victory, campers will have the opportunity to participate in fast-paced and dynamic programs that foster a mindfulness of God.
There's plenty of free time to swim, climb the giant rock, or take part in classic camp activities like skits and s'mores.
Plus, campers can enjoy boating, archery, the climbing tower, and mountain boarding.
With activities tailored to meet the spiritual, physical, social, and emotional needs of each camper, Lakeside Summer Camp is sure to be an unforgettable experience!
Wilderness Camp
Experience the true backcountry of the Kenai Peninsula with a wilderness camp from Solid Rock!
You'll get to explore the area and sleep in tents while participating in exciting activities like day hikes, backpack trips, canoe trips, and white water rafting.
Day Camp offers something for everyone, whether you're a beginner or an experienced outdoorsman.
With professional guides, you'll get to experience the beauty of the Kenai Peninsula in a way you never thought possible.
From majestic mountains to pristine lakes, this wilderness camp will create memories that will last a lifetime.
Wagon Train Camp
Wagon Train Camp offers an exciting, Old West-themed outdoor adventure for kids who love horses!
Campers will live in an Old West town, sleep in covered wagons, eat in the Sourdough Cafe, and shop for snacks in the Mercantile.
Throughout the week, campers will be provided quality horsemanship instruction in a safe and fun environment.
They will also be able to experience a mindfulness of God and understand His love in a new and exciting way.
Sports Camps
At Solid Rock Christian Camp, you can explore your favorite sports in a fun and encouraging environment!
Their sports camps are beginner-friendly and also offer development opportunities for more advanced athletes.
They are all led by experienced coaches and are sure to provide you with a memorable summer experience.
These types of camps provide a unique combination of quality instruction and the fun of summer camp activities. With our wide range of activities, you're sure to find something that you love!
Solid Rock Christian Camp History
You can explore the history of Solid Rock Christian Camp, which began in 1958 when a group of churches joined together with the common goal of 'knowing Christ and making Him known.'
The Kenai Peninsula Fellowship chose a piece of raw land outside Soldotna, where they found a huge three-story rock on the lake.
They named the camp 'Solid Rock Bible Camp' and held their first camps with support from the Peninsula's communities.
Incorporated in 1964, Solid Rock Ministries has since developed the camp's facilities and programs to serve the youth of Alaska.
Today, its nearly 200 acres surrounding Miracle Lake provide outdoor experiences to encourage a relationship with God through Jesus Christ.