Camp Wiregrass provides an unforgettable experience where campers form lasting bonds and cherish memories.
Youth are encouraged to be their best selves in a supportive and accepting environment.
Through activities and educational programs, they will gain experiences that will help them make positive decisions and practice good morals.
Camp Information
Type: Overnight
Website: campwiregrass.info
Address: 264 Wiregrass Road, Chancellor, AL 36316
Phone: (334) 347-0111
Email: info@campwiregrass.info
---
Activities: Bible classes, talent shows, soccer, air hockey, swimming, ping pong, basketball, frisbee golf, badminton, crafts, and other special activities.
Facilities: Cabins, bathhouses, large dining hall, historic chapel, canteen, covered pavilion, nurse station, outdoor classrooms.
Nearby attractions: River Oaks golf course, Pandemic Airsoft, Holmes Creek canoe livery, 3rd-day farms
Wiregrass Christian Youth Camp Overview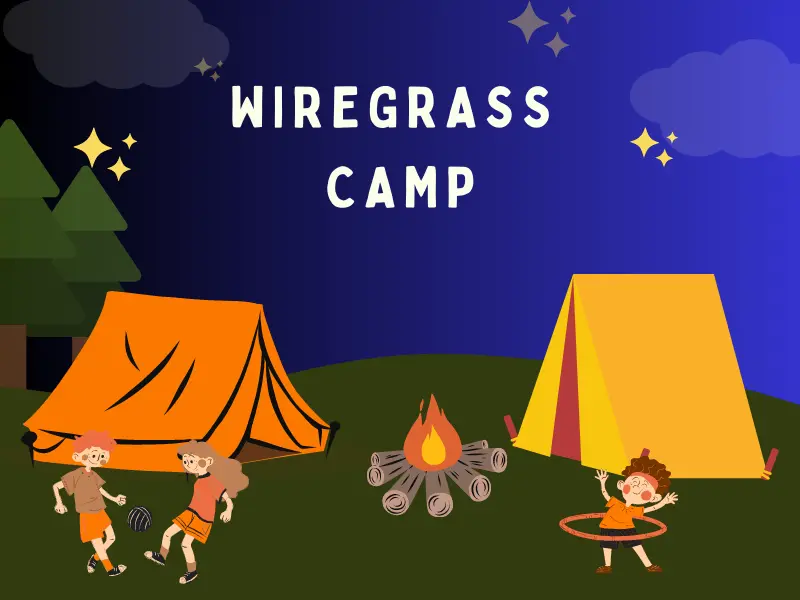 Here you can enjoy a week of fun activities and Biblical learning in a safe, drug-free, and alcohol-free atmosphere, overseen by the College Avenue Church of Christ.
Each camp session is designed to provide an experience that is both enjoyable and spiritually enriching.
The campers are divided into age-appropriate groups and are supervised by a professional staff, including a camp director, village leaders, cabin leaders, counselors, activity leaders, lifeguards, Bible teachers, assistants, and a medical professional.
All the visitors also have the opportunity to participate in a variety of indoor and outdoor activities, including swimming, sports, arts and crafts, nature studies, and many more.
Each activity is designed to both engage and challenge campers while also helping them to develop important life skills.
Camper lodging
Campers are accommodated in the girls' village and boys' village, each with four cabins and a bathhouse, and are provided with nutritious meals prepared by a professional kitchen staff.
Located at College Avenue Church of Christ in 1969, Camp Wiregrass provides a safe and happy place for young people to foster meaningful friendships and learn about Christian values and principles.
The cabins, named after American Indian tribes, can accommodate up to 16 campers and 4 staff members each and are "led" by Village Chiefs and Village Queens.
Three delicious meals are served daily, taking into consideration dietary needs and preferences.
Long History Behind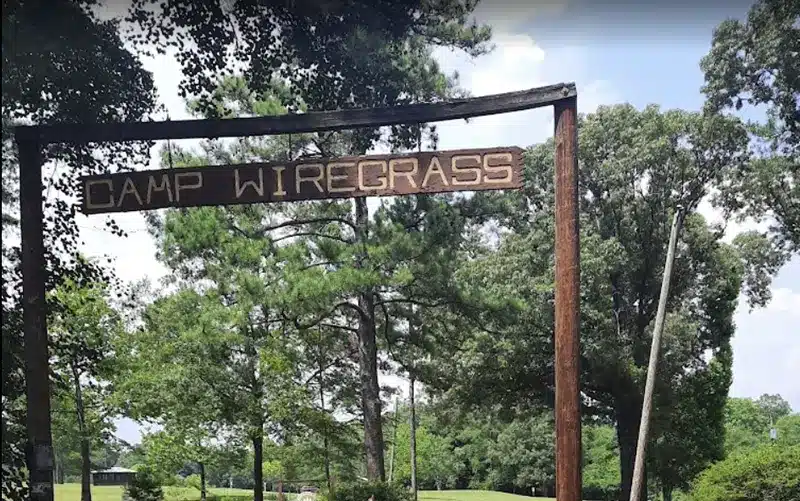 You have the opportunity to experience over 50 years of Camp Wiregrass history, learn good moral values and Bible principles, and make lasting memories with your peers in a safe and supportive environment.
It all began in 1970, when members of the College Avenue Church of Christ in Enterprise, Alabama, purchased the property with the dream of setting up a Christian summer youth camp.
Since then, the camp has been providing young people with a place to escape from everyday life and explore their inner faith.
Camp Wiregrass is a place of positive influence for young people to learn and grow.
With its experienced directors, inviting lodging, and engaging sessions, this is a perfect place for learning and adventure.
As the saying goes,
A journey of a thousand miles begins with a single step.
Camp Wiregrass is the perfect place to take that first step.
Also, take a look at these Church camps in Alabama: