Explore the wonders of nature and make lifelong memories at Riverview Camp for girls.
With its lush scenery and verdant foliage, beautiful flower gardens, and friendly wildlife, Riverview provides an idyllic backdrop for outdoor adventure.
Spend your days uncovering secrets of the wild, your evenings engaging in exciting activities, and your nights bonding with new friends.
You won't want to miss out on this one-of-a-kind experience – come see for yourself what this Alabama Christian camp for girls has to offer!
Camp Information
Type: Overnight Summer Camp
Website: riverviewcamp.net
Address: 757 Country Road 614 Mentone, Alabama 35984
Phone: (800) 882-0722
---
Activities: Riding, swimming, tennis, canoeing, climbing tower, ropes course, golf, archery and riflery, gymnastics, cheerleading, dance, soccer, basketball, chorus and drama, knitting, arts and crafts, outdoor living skills, volleyball.
Nearby attractions: DeSoto Falls, Cloudmont ski resort, Mentone Wedding Chapel, Brow Park, Art Center, Sallie Howard Memorial Baptist Church
Riverview Camp Overview
The campus is embraced by tall graceful pines and billowing hardwoods, nestled into a bend of Little River atop Lookout Mountain.
Flower gardens add to the charm of the campground while relaxing in rustic cabins with modern conveniences and taking in breathtaking views that will stay with you for a lifetime.
Embark on an adventure alongside your new friends and explore the wonders of nature.
Venture out into the night with exciting evening programs and optional trips.
Embrace the beauty of the natural environment and unleash your inner adventure at this attractive place.
Camp Sessions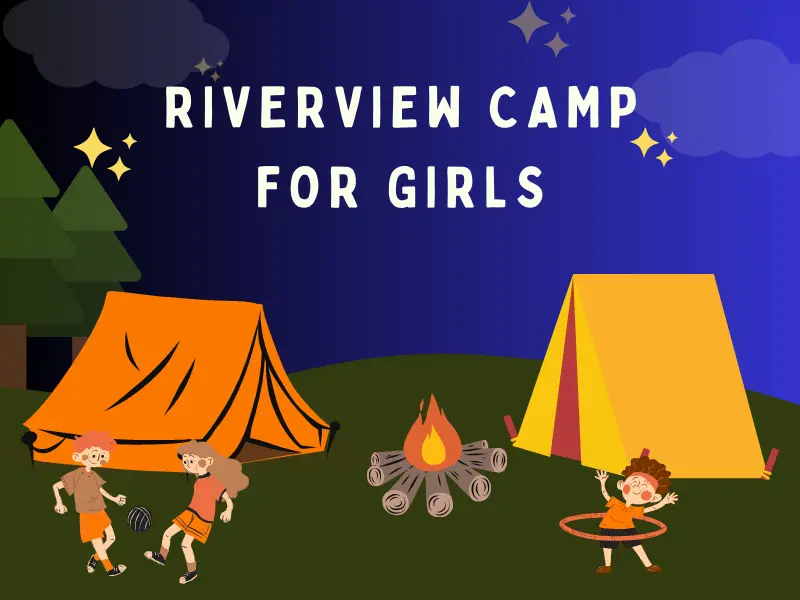 Experience the thrill of being at the campsite for one or two weeks and join in the engaging evening programs and optional trips.
Riverview Camp offers short-term and long-term sessions for people of all ages. For those new to camping, the one-week session is perfect to get a taste of the camp experience.
Two-week sessions give everyone the chance to form deeper bonds and develop lifelong friendships.
With a variety of evening programs and optional trips available, you can have an unforgettable and unique adventure.
From participating in campfire sing-alongs to exploring nearby attractions, you'll have the freedom to unleash your inner adventurer and discover something new.
Whether it's your first time at camp or you're returning for another summer, this is the perfect place to make memories that will last a lifetime.
Evening Programs, Trips, and Activities
Take part in the exciting evening programs and optional trips offered there to make your camp experience unforgettable.
Get ready to unleash your inner adventurer and explore the great outdoors!
With a variety of activities to choose from, each evening is filled with exciting opportunities.
Enjoy outdoor activities such as swimming, canoeing, kayaking, and fishing. Try something new like archery, rock climbing, and rappelling.
Or, take an optional trip to explore nearby attractions and discover new places.
With the natural environment surrounding this place, you'll appreciate the beauty of nature and the environment like never before.
Plus, you'll build lasting friendships and connect with others – memories and connections that will last a lifetime.
Counselor-In-Training Program
Grow your leadership skills and gain valuable experience with the Counselor-In-Training program at Camp Riverview.
Perceive the freedom of the outdoors as you learn about operations and prepare for future roles in the camping industry.
Immerse yourself in the supportive and inclusive community and discover the thrill of leading by example.
Take the opportunity to step out of your comfort zone and develop the confidence to become a leader.
You'll be challenged to think on your feet and take on new responsibilities.
Lifelong Friendships and Nature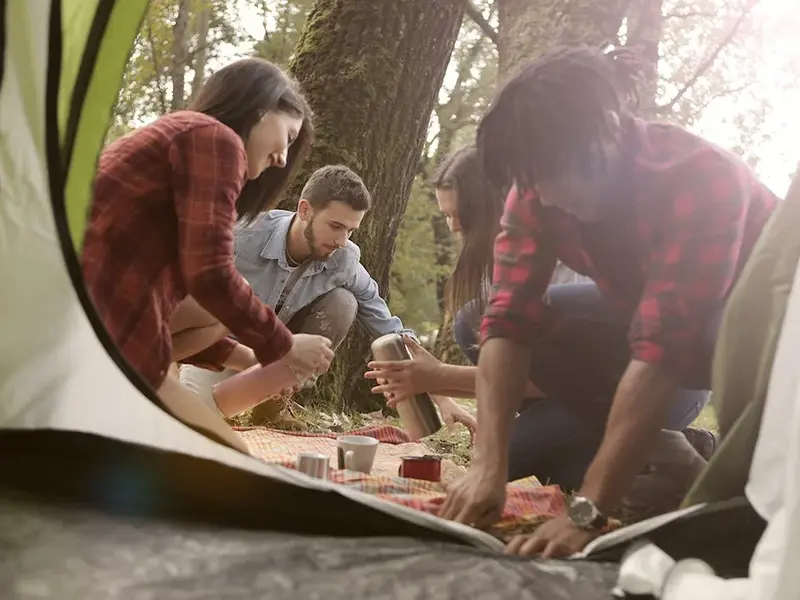 Discover the joy of making lasting friendships and connecting with nature at Riverview Camp! Here, you can:
Create unforgettable memories with lifelong friends
Explore and appreciate the natural beauty of the surrounding
Participate in outdoor activities and wildlife sightings
Encounter a supportive and inclusive community, make meaningful connections, and appreciate the verdant foliage and rustic cabins.
Create your own path and discover the thrill of the great outdoors! Let your inner adventurer run wild!