Worldsong Missions Place Adventure Camp is the perfect place for thrill-seekers and nature lovers alike!
With its scenic beauty, interesting history, and nearby attractions, it has been a place of exploration and joy for all who have visited.
Since its opening, the camp has offered a unique experience, allowing visitors to explore the outdoors and experience the culture of Birmingham.
Camp Information
Type: Overnight
Website: worldsongretreat.org
Address: 1200 Worldsong Road, Cook Springs, AL 35052
Phone: (334) 613 2325
---
Activities: Volleyball, ping pong, Tetherball, fishing, basketball, Gaga ball, checkerboard, canoeing, archery, bow tag, crafts, climbing, hikes, indoor games, cooking, low ropes, swimming.
Facilities: Adult retreat center, lodges, chapel, dining hall, day retreat
Nearby attractions: Museum of Art, Motorsports Museum, Railroad Park, Railroad Park, Botanical Gardens, Birmingham Zoo, McWane Science Center
Overview of Worldsong Missions Adventure Camp
Located in Birmingham, Alabama, Worldsong Missions Adventure Camp offers visitors a variety of activities and facilities to explore.
From the Vulcan Park and Museum to the Birmingham Botanical Gardens and Birmingham Zoo, you can explore the city's most popular attractions.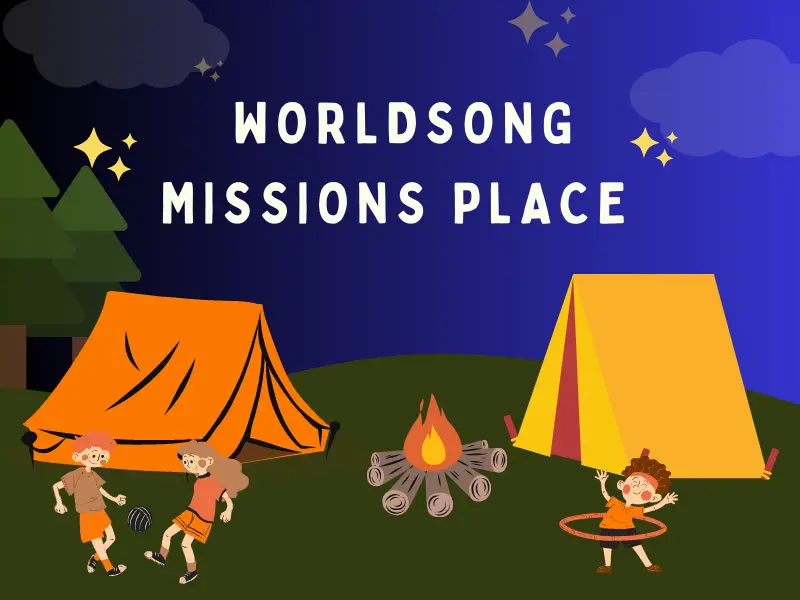 At the McWane Science Center, you can explore interactive exhibits and learn about science, technology, engineering, and math. The Market at Pepper Place also provides a unique opportunity to explore local art, music, and cuisine.
Camp also offers a range of educational and historical activities. You can visit the Birmingham Museum of Art, Sloss Furnaces National Historic Landmark, and the Birmingham Civil Rights Institute.
Kelly Ingram Park is also a great place to learn about the city's history and culture. The Barber Vintage Motorsports Museum is also a great place to learn about the history of motorsports.
Nearby attractions (Birmingham, Alabama)
Explore the many exciting attractions near Birmingham, Alabama. Some of the highlights include:
Vulcan Park and Museum: Admire one of the world's largest cast-iron statue and explore rotating exhibitions that highlight Birmingham's history and culture.
Birmingham Botanical Gardens: Enjoy native and exotic species, cultural gardens, a conservatory, an art gallery, and a horticulture library.
Birmingham Zoo: Get up close to a variety of southern and exotic animals, and take part in tours and zookeeper chats.
McWane Science Center: Experience interactive exhibits for both kids and adults.
The Market at Pepper Place: Visit a bustling farmers market with live music, artisan goods, and specialty food.
With so much to do, an adventure awaits in Birmingham!
History of Worldsong missions place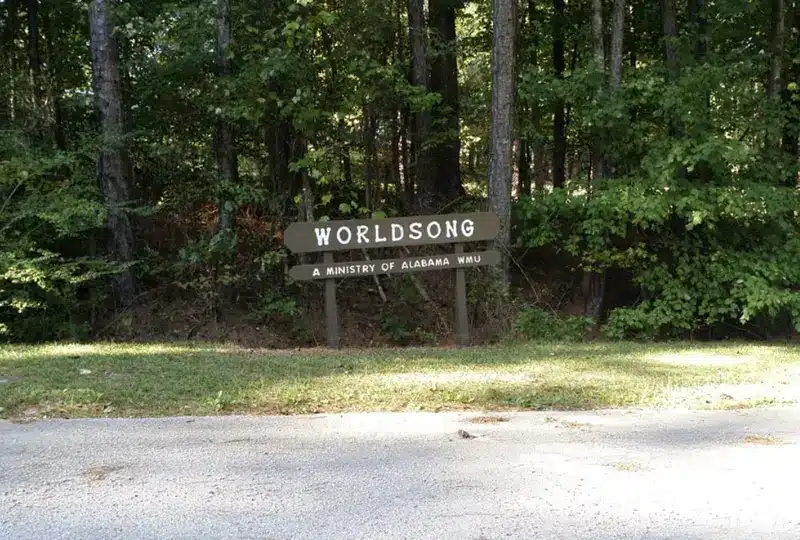 Take a journey through time and learn about the history of this beautiful place. It all began in 1960 as a camping experience for girls.
Alabama WMU started the program at Shocco Springs. However, by 1990, the demand for campers had outgrown the facilities.
This prompted the organization to purchase a 344-acre camp east of Birmingham.
The camp was then named WorldSong Missions Place.
The importance of missions has been a cornerstone throughout the camp's history. The programs and activities provided by the camp have had a lasting impact on the campers.
From Mother/Daughter camps to culture camps, ropes courses, and the Global Classroom, the camp has become a place of learning and growth.
Over the past six decades, more than 71,000 campers have taken part in the unforgettable experience of Alabama WMU's summer missions camping program.
Also visit: Christian Summer Camp Skyline