For over 70 years, Camp Skyline Ranch has been providing a unique atmosphere of growth and exploration for girls aged 6 to 16.
Situated in Northern Alabama, the camp has welcomed thousands of girls to its grounds, inspiring them to discover new interests, build meaningful relationships, and develop their faith.
With over 150 campers attending four two-week sessions and three one-week mini-sessions each summer, Skyline summer camp has something for everyone.
Camp Information
Type: Overnight Summer Camp
Website: campskyline.com
Address: 4888 AL-117, Mentone, Alabama 35984
Phone: (800) 448-9279
Email: info@campskyline.com
---
Activities: Frisbee, lacrosse, horse riding, ropes, archery, tennis, volleyball, biking, crafts, canoeing, waterslide, dance nights, etc…
Facilities: Cabins, dining hall, open-air gymnasium, ample meeting spaces.
Nearby attractions: Little River Canyon Natural Preserve, Alabama Fan Club & Museum, Cloudmont Ski Resort, DeSoto State Park
Overview of Camp Skyline Ranch Alabama For Girls
Campers at Camp Skyline are encouraged to develop their faith and community through age-appropriate devotions led by counselors, Morning Watch devotion, and camp-wide worship service.
Each day starts with Morning Watch, a time for contemplation and reflection.
At the end of each day, campers gather around the campfire for a Campfire Devotion, where they learn how to apply the day's lesson to their lives.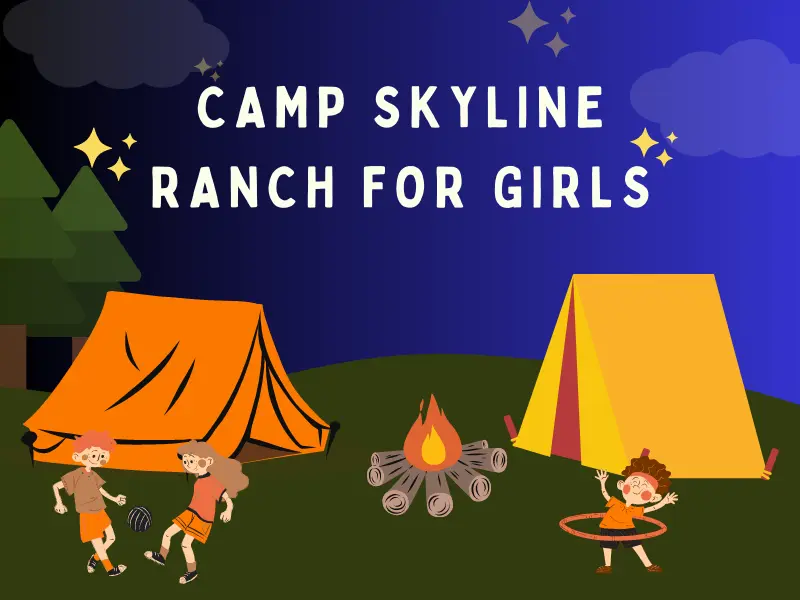 With these two devotions, Camp Skyline provides an opportunity for spiritual growth and emphasizes the importance of faith and community.
The camp's beliefs are in one God and His word, the Bible, and all scripture is considered inspired by Him.
These devotions foster a sense of belonging and create a safe environment for campers to explore and grow.
Activities Offered
At Camp Skyline, campers can enjoy a variety of activities. One popular option is horseback riding, which allows campers to experience the natural beauty of Northern Alabama while bonding with a horse.
Another exciting activity is the flying circus, where campers can learn the basics of acrobatics and trapeze, providing them with a unique experience.
For those interested in the arts, theater activities are available. This allows campers to express themselves creatively and explore their emotions.
The ropes course is another option, which helps campers build confidence and trust by working together to solve challenging tasks.
Lastly, there is riflery, which teaches campers about responsibility and safety while they shoot at targets.
With these diverse activities, Camp Skyline offers campers the chance to explore, learn, and grow.
History of Skyline Summer Camp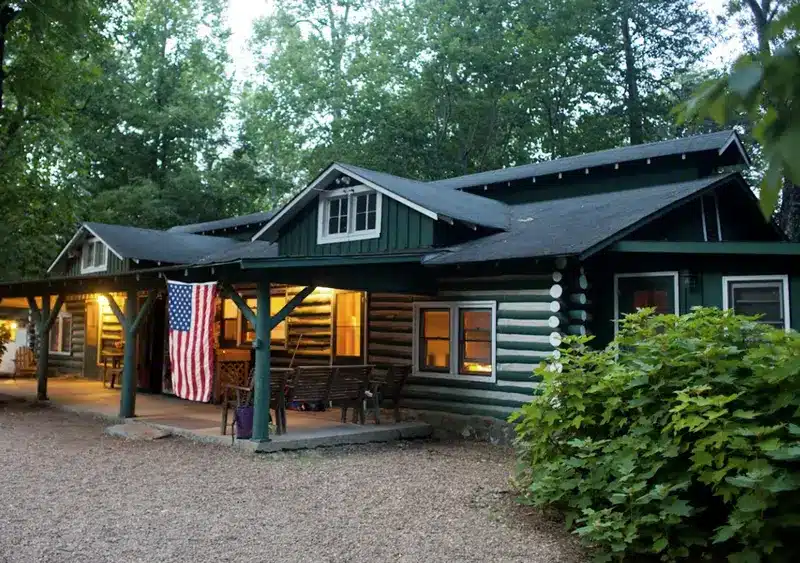 You may be surprised to learn that Skyline Camp has a rich history, starting back in 1947 with the founding of the camp by Mrs. Eloise Hart Temple. Mrs.
Temple owned the camp for 33 years and during this time, campers arrived by train and stayed for two months. In 1980, brothers Edward and Edmond Cash purchased the camp, and Edmond sold his half in 1997 to Sally Cash Johnson.
This is when Skyline began offering two-week sessions.
The camp was founded on the banks of Little River with a vision to create a Christian leadership center for young girls. Over the years, ownership changes have been made, but the original vision remains the same.
Maybe you're interested in other camps in Alabama? Visit Ponderosa Camp or maybe Shocco Springs!